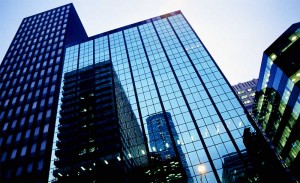 Advance Maintenance Limited develops long-term partnerships with our clients offering personal supervision, making recommendations and suggestions, which are in our client's best interest. Our services are offered on a turnkey project or ongoing basis.
Advance Maintenance Limited is a comprehensive provider of a range of services to occupiers of commercial properties who are seeking to outsource a facilities management strategy and delivery. To ensure this we adopt a professional model with supply-chain independence to ensure that tasks are carried out when necessary and to the customers specification.
Reactive Maintenance: All resources available at our finger tips to resolve any issues that may arise.
Planned Maintenance: Formulated in conjunction with our clients and based on legislative compliance, manufacturers recommendations, best practice and client needs.
Predictive Maintenance: Professional approach to reduce reactive calls and increase the life cycle of client assets.
Minor Works: Our minor works team operate within the residential, commercial, industrial sectors undertaking emergency and non-emergency maintenance and rebuilding projects.
Estate management: Our estate management team operate within the residential, commercial and industrial sectors providing support to facility management companies, property management companies and landlords.
We provide all the maintenance services required by client companies in an efficient and cost effective manner. We have a team of technicians and specialist contractors with the expertise to carry out all jobs to a pre-agreed schedule
Highly knowledgeable, experienced Facilities Management and Property Maintenance team.
Highly experienced maintenance technicians.
24-hour 365-day reactive maintenance service.
Complete range of skills.
Planned preventative maintenance schedules.
Update clients at all times.
Excellent safety record.
Panel of technicians strategically located nationwide.