A dehumidifier is a machine which reduces and maintains the level of humidity in the air. You may need to use a dehumidifier for a variety of different reasons, it could be needed for health reasons, comfort reasons, humidity control, water damage restoration, eliminate musty odours and prevention of mould and bacteria. It is a sophisticated electrical appliance that comes with a significant price tag. A common question asked is should I buy or rent a dehumidifier? Before you go and spend a bunch of your money getting one, here are 2 reasons to hire a dehumidifier instead of buying one.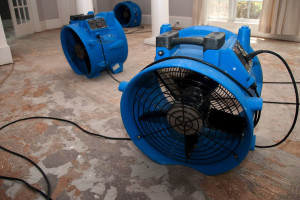 1: Frequency Of Use
The frequency of use is a big thing to consider when deciding to rent or buy a dehumidifier. If you are cleaning up due to a sudden flood or leak, you may only require the one-off services of a dehumidifier. In this case, it is best to rent, however, if you happen to deal with regular leaks and water infiltration, having your own dehumidifier helps you manage your problems before health and structural damage occur. Owning a dehumidifier is not cost effective unless you suffer from frequent water damage. Renting is much more cost effective and then you should focus your efforts on preventing future water damage.
2: Maintenance Cost & Efforts
It is important to understand that all dehumidifiers require regular maintenance in order to function effectively. Just like any other electrical appliance, your dehumidifier needs electricity to work. Dehumidifiers require power from a source which will affect the cost of your electricity bills. They come equipped with an air filter to remove harmful particles and allergens in the air. Filters ensure the efficient operation and create healthier, cleaner air in the building. These filters need to be replaced regularly to maintain optimal performance. On top of all that you'll also need to remove the water from the collection bin, replace your hose, and clean the machine regularly.
The costs involved and the frequency of use are two important factors to why you should rent instead of buying one. Owning a dehumidifier will set you back a significant sum of money and if you are not going to use it regularly then there's no point of purchasing one. Contact us today by visiting us online or call us on 021-4866133 with any questions relating to dehumidifier hire.