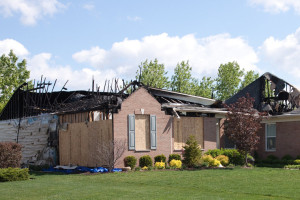 A fire in your home or business can be an extremely stressful ordeal, the last thing you need is to be forced to try pick up the pieces alone. At Advance Maintenance Ltd, we have a full range of fire damage repair services to speed up the process and take some of the stress out of the situation. If you need a professional fire damage repair service, here's 3 reasons to choose AMLTD.
1: We Help With Your Fire Damage Insurance Claims
Business and home fire damage insurance claims can be very complex and it's easy for your claims to get bogged down. Advance Maintenance puts a highly skilled and experienced insurance claim team that can help you through the whole process. We are also insurance company approved contractors and we have an extremely efficient and systematic approach to your home or business insurance claim that ensures we can speed along the process and start making repairs to get you back to your routine as soon as possible.
2: We React Quickly
The quicker a fire damage repair company can get to the scene and start assessing the damage and cost of repair, the sooner you can get your home or business back to it's former glory. We can generally arrange a site visit within 24 hours of your call so that we can secure your property and start making repairs as soon as possible.
3: We Handle All Repairs
When you choose Advance Maintenance as your fire damage repair company you can rest assured that we will take it from there. You won't have to deal with multiple contractors as we have experts ready and waiting to restore your home or business in any way necessary. This includes general building, plumbing, heating repairs, electrical repairs, joinery, roof repairs, plastering, tiling, interior design/decor and more.
When choosing the right fire damage repair company for you, remember we help you through the insurance claim process, we can visit your site within 24 hours of your initial call and we are well prepared to deal with any type of damage the fire has caused.
If you need a fire damage repair company, call us now on 086-260-4782. The quicker you call, the quicker we can help.