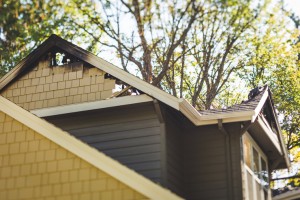 If you ever have the misfortune of having to call a fire damage restoration company, you will know how difficult choosing the right people for the job when you are under such a huge amount of stress. We recommend being prepared just in case disaster strikes and selecting your fire damage repair company in advance, this cuts down on time spent searching which is crucial as the quicker action is taken the better. When choosing your fire damage repair company, here's 3 more reasons to choose Advance Maintenance.
1: We Have A Huge Amount Of Experience
When it comes to your home or business, the fire damage repair company you choose should have extensive experience in dealing with every aspect of the repairs and cleaning work that goes into restoring a building after a fire. The last thing you need is for an inexperienced worker omitting something important or making a costly mistake that could lead to further damage down the line. Even with the best of intentions, a lack of experience can end up making the situation a whole lot worse and may not be fully covered by your insurance providers.
2: We Have Unmatched Customer Service
When fire strikes, we understand how difficult it can be and we make sure to give you the best possible customer service to help you feel as much at ease with the situation as possible. Through every step of the process from insurance claim to fully restored building, we will keep you in the loop and be happy to answer any questions you have along the way.
3: We Don't Just Repair The Visible Damage
We don't just repair the visible damage that the fire has done, we fix any structural damage or weakening and we also clean up the mess it has caused and have all of the specialist equipment at our disposal that is necessary to clear the smell of soot and smoke from the home so it doesn't linger once the repairs are completed.
If you need a fire damage restoration company, visit us online or call us on 021-486-6133 today. We have a wealth of experience, unrivalled customer service and we handle everything from structural repairs to cleaning.