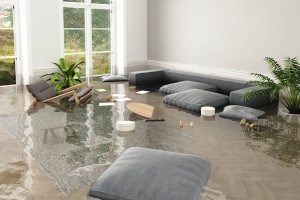 Water damage is whereby your home and the objects within it are significantly damaged due to exposure to water. Water damage can be caused by many different issues like drains leaking, damaged or leaking water pipes, damaged showers and many more. Water damage claims can involve small amounts of damage to floors or extensive damage to home appliances. Here are 3 things you should do to manage potential water damage situations.
1: Water Leak Detection Investigation
Identifying a leak before it happens and before it causes any significant damage is one of the smartest and worthwhile investments you can make as a homeowner. Hiring experts to use top of the range equipment, technology and give their expert advice will allow you to identify and manage a water damage situation before it ever even happens. This investigation process will potentially save you big money in the long run so the smart thing to do is get one done immediately because a water problem could potentially be forming without your knowledge.
2: Get Help Managing An Insurance Claim
Firstly when getting a home you should always factor in water damage cover into your home and contents insurance package. When a potential water damage situation arises it is essential to get an experienced and efficient team of experts to deal with your water damage claim. After water damage, everybody wants to get their home back to the way it was before the damage as soon as possible, so ensuring a quick and responsive service to water damage claims is key. Getting help and assistance with an insurance company is important in order to ensure you are looked after properly.
3: Water Damage Protocol
It is important to be prepared for every type of situation that can arise. Due to climate change, different economic factors and home operating systems it is very difficult to determine when a flood or water crises might occur. Water damage can be devastating to your premises so as a premises owner it is important to have a water damage plan/protocol to look to for guidance to best manage the situation. Your water crisis plan should include…
Creating a water damaged list of everything that has been affected

Removing as much of the water you can, when it is safe to do so

Turning off electricity to avoid serious danger, if it is safe to do so

Call the professionals for advice, managing of the situation and repair of the damage
For more information relating water damage call Advanced Maintenance Ltd in Cork on 021-486-6133 or in Dublin on 01-554-3923 or by Email: info@amltd.ie